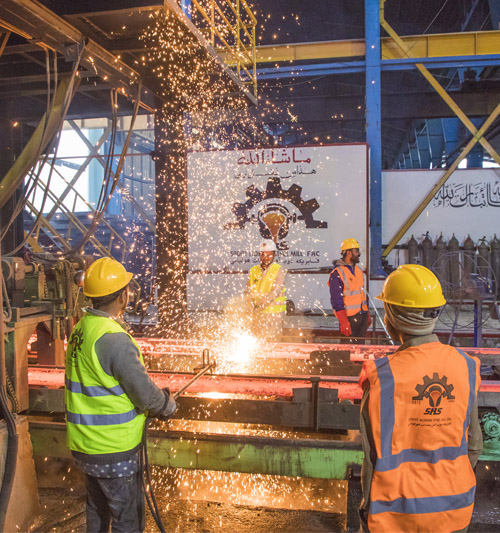 TRUE AS STEEL
Sadat Hofiani Steel
Mill Factory
Sadat Hofiani Steel Mill Factory is the largest smeltery factory in Afghanistan.Hofiani Steel was established in 2015 under the name of Sadat Hofiani Steel Mill Factory with the aim of contributing to the country's economy, creating employment, self-sufficiency in the steel industry with national and international standards.
What we provide
Products & Services
Hofiani Steel is committed for producing high-quality I-Beam and steel products in accordance with national and international norms and standards in different weights, sizes and thicknesses with a capacity of more than 30 tons per hour, ready to provide services throughout the country.
Sayed Parwiz Sadat Hofiani
The Message of the Leadership
We are constantly trying to fulfill our commitments in the field of dynamic and self-sufficiency of Afghanistan's economy. Therefore, the operations of Sadat Hofiani Steel Mill Factory is important for the growth and development of the country. We always believe that industry creates employment in the country, also, Sadat Hofiani Group has always been with the noble people of Afghanistan and tries to play its main role in all economic affairs of the country. A healthy society, a healthy economy and a healthy performance depend on a specific goal, it's one of the strategic plans of Sadat Hofiani steel mill factory. This ordinance causes the development of the steel industry family and development of Afghanistan's economy nationally and internationally. Our investments will lead to a country of violence free, growth and development of the country and provide employment opportunities as well.
Best Regards,
Sayed Parwiz Hofiani, Founder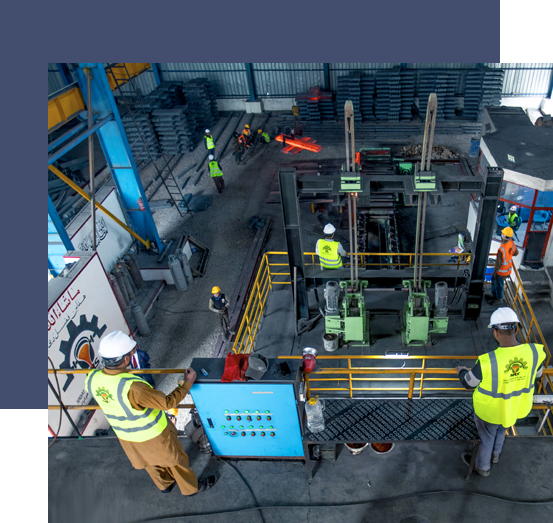 TRUE AS STEEL
Why Choose Us
We are committed to the highest level of production with the best quality, according to the national and international accepted norms and standards. We have put quality assurance in our work priority. Process and quality control is one of the most important policies of this factory so that we should offer quality products in the market. From the beginning to the end of production, our products are checked and controlled by professional engineers in equipped laboratory with modern machineries.
Sadat hofiani steel with its well-equipped and modern laboratories has been able to guarantee the quality and grade of its products the laboratory result support the quality work and QC- QA departmental reports and certification ultimately bring transparency and enhance customer satisfaction and expectations.
It's the most important section in organizational structure of Sadat Hofiani Steel Mill Factory, which have our serious attention, safety and healthcare of our employees are most vital and necessary for us. By having expert and experienced doctors, we were able to mitigate the risk to a minimum level. The healthcare section of this factory is active 24 hours a day for employees and workers.
Eldest Producers of Gardder
Our Achievments
ISO Certifications
ISO 45001 | ISO 9001
ISO Certifications
ISO 630- 1 | ISO 14001
Our Team
Company Leadership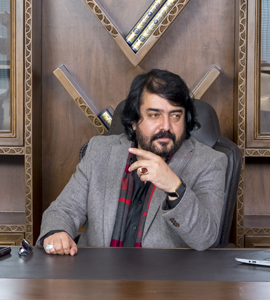 Sayed Parwiz "Hofiani"
Chairman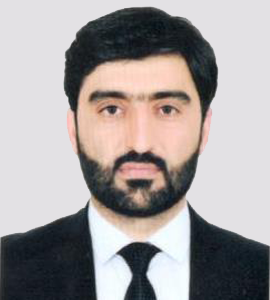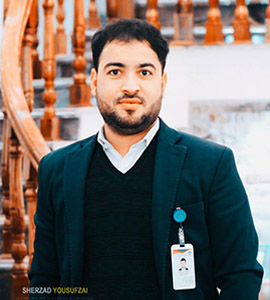 Sherzad "Yousufzai"
Head of Finance & Admin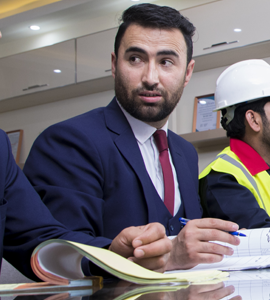 Abidulhaq "Sarwari"
Head of Human Resource